Shakespeare in Love, winner of the 1998 Best Picture Oscar and an irresistibly romantic and clever fantasy about the writing of Romeo and Juliet.
Given how common sibling rivalry is in the lives of most people, it is amazing that so few films take up the subject.   I can only think of:
East of Eden:  1955, an Elia Kazan film partially based on the Steinbeck novel of the same name.  James Dean starred in his first major role.   Still wonderful.
True West: an excellent made-for-TV film of Sam Shepard's play for which John Malkovich won an Obie.
Adaptation: a 2002 screwball version by Spike Jonze, with Nicolas Cage playing two irritating twins.
What Ever Happened to Baby Jane: Robert Aldrich's 1962 cult-kitsch-trashy horror melodrama starring Bette Davis and Joan Crawford.  If you can stand it.
The Godfather:  Though the rivalry between Fredo and Michael Corleone is a minor theme of Copolla's 1972 masterpiece, it's an excuse to see it again, if you need one.
Tiny Furniture: A wonderful (to me) quirky cinematic memoir, in which the confused, lumpen narrator/movie-maker has to deal with, in addition to everything else, a thinner, more successful younger sister. By Laura Dunham, 2010.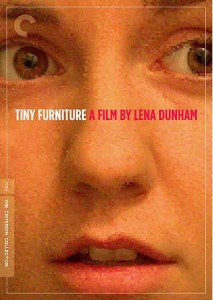 Can you think of others???