A series of 15 woodblock prints by Albrecht Dürer, "Apocalypse with Pictures," inspired by the Book of Revelations.
The subject of "time" in art is too great to offer more than a tiny sampling of the most obvious. Interestingly, the theme of time is often linked to the theme of death and destruction.
Salvador Dali: "Soft Watch at Moment of First Explosion," a surreal fantasy of 1954 that is interesting to compare to the Tomatsu 1961 photo of a watch that melted at the moment of the detonation of the Nagasaki bomb.
When he took this photo, Tomatsu said, ""Time has passed in the outside world since it stopped for Nagasaki at two minutes past eleven on August the ninth, sixteen years ago, but every victim who has died since acts as a link to join that moment with the present."
A contemporary photographer for whom "time" is an essential ingredient is the German, Andreas Geffeler. Photographing a small square of space at his feet as he walks, he then splices the images together to create a quilt of the subject over time. This 2006 picture of the beach is particularly beautiful, I think.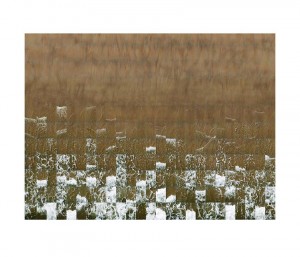 Very exciting is the 24-hour video constructed by Christian Marclay in 2010 of thousands of clips from film and TV featuring every minute of the day. The video is played in real time so that it becomes, in essence, a working clock. Because of Marclay's brilliant montage editing, time seems to stretch and compress, depending its use for suspense or otherwise. It is compulsively entertaining and often extremely funny.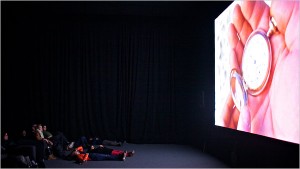 topics: art