For a film about world travel, nothing beats the original Around the World in 80 Days, written and directed by Michael Todd in 1956.
A wonderful cinematic rendering of the Grand Tour can be seen in the 12 half-hour episodes of the BBC's 2008 Little Dorrit, based on the Dickin's novel.
As regards personal relics: Increasing, I am unable to discard anything, especially if it relates to my children: scribbled notes, doodles, little plastic tsatskes, scraps of the past that all feel significant. To throw them away is to throw away yet another of the rich moments I failed to fully appreciate at the time. I finally understand those people who live in rooms piled to the ceiling with old newspapers. In fact, I am left with the question: How can you throw away anything, if everything is imbued with meaning?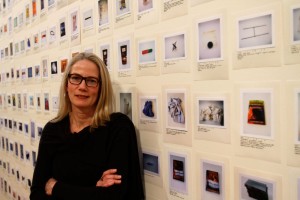 In March of 2011, the conceptual artist Rachel Perry Welty did a compelling, charming installation piece at the DeCordova Museum in Lincoln, MA, about this phenomenon, Deacession Project: a 78'ft long wall of more than 2000 photographs of items she has been discarding, one a day, for almost six years, noting on each the reason for her decision to part with the object.
photo source: http://0207decordova.jpg.wbur.org
topics: travel