eliz by Elizabeth Marcus
Posted August 9, 2011 4:04 pm
I think of this site as a kind of cyber salon. I invite you to read an essay—on anything from the history of chocolate to the reliability of guide books—and then consider with me any number of issues branching off the topic that may peak your curiosity.
As a writer, I am drawn to odd-ball connections. The most surprising subjects can illuminate one another: sibling rivalry and Italian factionalism or the ancient Mexican concept of time and apocalyptic anxiety today. Such are subjects I love to discuss with friends, examining our personal lives in the light of the wider world and the world in the light of our lives.
The internet, though, enables another kind of connection: that between companionable minds, anywhere. I hope you will be intrigued by the detours as well as the essays here and will add your experience and knowledge to the conversation. Welcome!
Elizabeth Roper Marcus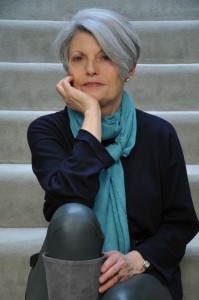 About me:
I am an architect and writer, married to a psychiatrist with whom I share two grown children and a fanatical passion for travel, among things. For me, there can never be enough good food, film, art, books, and—always—stimulating talk, talk, talk.
Some of these essays have appeared in anthologies like Travelers' Tales or newspapers like the New York Times; some have never been published. I write to answer questions I can't escape; perhaps you will have just the information or insight to solve the puzzle bedeviling me now.
---
comments